DEBRA DUNLAP, CFDE

Forensic Handwriting and Document Examiner
Handwriting and Questioned Document Examination Services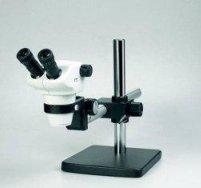 Specializing in but not limited to:
Altered Documents
Altered Records (Medical, Dental, Legal)
Anonymous and Threatening Notes
Checks
Contracts and Legal Documents
Disguised Writing
Disputed Documents
Graffiti
Indented Writing
Insurance Records
Real Estate Deeds
Signature Comparisons and Handwriting Identification
Signature Verification
Suspicious Writing
Typewriter Examinations
Expert Testimony and Demonstrative Evidence for court
The Work of Forensic Document Examiners
The forensic document examiner makes scientific examinations, comparisons, and analyses of documents in order to:
Establish genuineness or non-genuineness, or to expose forgery, or to reveal alterations, additions, or deletions,

Identify or eliminate persons as the source of handwriting,

Identify or eliminate the source of typewriting or other impression, marks or relative evidence, and

Write reports or give testimony, when needed, to aid the users of the examiner's services or trier-of-fact in understanding the examiner's findings.
Letter of Opinion, Detailed Report or Affidavit supplied
Current CV, Fee Schedule and 101 Places to Search for Exemplars available on request. Competitive fees, no charge on initial phone consultation. 785-229-2722
Additional Charges for Rush and weekend cases may apply.
PO Box 826 Ottawa, KS 66067 785-229-2722 dunlapfde@gmail.com www.questioned-documents.com
Magna est Veritas et Praevalet
"Truth is Great, It will Prevail"